So I be a Hooter's girl (actual lyrics)
Monday and Tuesday all of the sales people were in Shanghai for sales training. Everyone went to Hooters for some wings and beer. The Hooter's girls dance here – they stood up on stools and did the YMCA, they did the chicken dance (with some of the guys at the table, only they sang "I don't wanna be a chicken, I don't wanna be a duck, so I be a Hooters girl"), and they danced to "Keep Your Hands To Yourself " by the Georgia Satellites (the Chinese girls were very impressed that Dan sang and played air guitar to the whole song.) The slogan is: Hooters makes you happy.
Since they do the embarrassing birthday thing, everyone said it was Larry's birthday…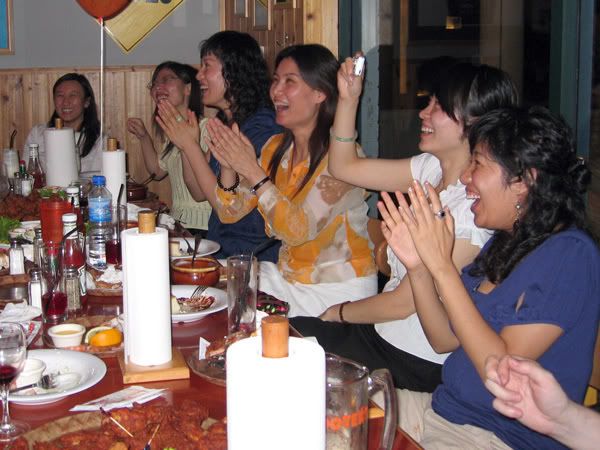 Aileen, Louise, Judy, Lin Lin, Kelly and Grace having a good time singing to Larry.